3 tags
6 tags
1 tag
{ULTIMATE} GIRL BAND: Join my Girl Band! →
joinmygirlband: Like many children of the 90's I was dragged up on a diet of girl power and zigga-zig-ah. However, in more recent times it has been my birthday* and I've been thinking about what I would like to happen between now and the next one rolling around… and that's when I realised I need to start a… Who doesn't want to be in a girl band? Sign up!
5 tags
4 tags
The Blog-ical Daughter Returns!
You may have noticed I have been very naughty of late… I feel like the blogger equivalent of a mother who has gone out for bread and forgotten  her baby perched on the counter of Bernie the Bakers. I am wracked with blogger guilt! Now, I know as well as anyone that excuses count for nothing, but never mind - what I have written below is my explanation for my online absence anyway! Plus I...
4 tags
1 tag
5 tags
5 tags
5 tags
5 tags
5 tags
Happy Galentine's Day!
I discovered this weekend that one of the best things to do in London is get a great group of friends together and attempt to make a Beyonce video! I would however advise against doing this in the wind and rain without appropriate clothes on. With that in mind though - when did Beyonce ever feel the need to wear appropriate clothing?? I say just do what you like! I learnt this month that the 13th...
4 tags
The First Rule of Writing Club?
You do not talk ab - oh dear, I am getting confused with my clubs again aren't I!?  Awks. So! Monday was the first meeting of 'Writing Club [Working Title]', a small gathering of people who like me, love the idea of writing but never quite get round to it. How exciting! As master procrastinator; I knew that without a deadline I would never have anything but good intentions in...
7 tags
Carys the Clown!
Slava's Snow Show 2007; a show that dramatically altered my personal taste in fancy dress forever. Any opportunity to sport a bow tie and red nose and I was there! Becci Proffitt's Birthday – Clown. Halloween – Clown. 'C for County' obviously time for Carys the Clown! I had found my niche.                             Fast forward a few years (well to last Summer) and there I was at Leela Bunce's...
5 tags
7 tags
4 tags
DOING THE LAMBETH WALK!! OI!!
Excitingly this weekend I discovered that I know nearly all the words to a wide variety of Old Music Hall tunes from ' Maybe it's because I'm a Londoner' to 'My Old Man Said Follow the Van;' a talent I do not remember learning and can only presume is in-built in Londoners as a matter of course.  Ida Barr; the 'people's pensioner' filled The...
5 tags
6 tags
I Love Lists!
Do I love lists? Erm well.. I do use them at work and sometimes at home to make sure all the things that need doing get done.. however I would probably argue that using them is generally more of a matter of necessity than passion. Do I love Jess Indeedy's 'I Love Lists!' evening, made complete with pink notebook, cake and wine? Yes. Yes I do. Every month hoards of list makers...
5 tags
5 tags
Wishing you a bom-bomping Christmas!
To celebrate a fantastic six months back in London and to wish everyone a very merry Christmas; I have prepared a festive offering! Ho-ho-hope you enjoy it! Keep warm and Jolly everyone! Love Carys  xx
6 tags
6 tags
The London Hour
Wherever you are heading in London, regardless of where you are travelling to or from I can guarantee that if you ask, how long a journey will take - the answer will inevitably be along the lines of; 'errrm, well let me see… about an hour?' This phenomenon has been rather originally named; The London Hour. [[MORE]] Tourists often complain about the speed of life here in London; but when you factor...
8 tags
7 tags
12 tags
7 tags
6 tags
8 tags
8 tags
Mission accomplished
What a weekend! My love for adventure took an alternative turn when I decided to challenge eight of my closest family and friends to beat 'The Boss' in a treasure trail that led them round deepest darkest… Southgate! A week ago every participant received a message reminding them that we all play the hero in our own stories every day; but they were about to start a new chapter. This Friday they...
Anonymous asked: HI! So I stumbled upon your blog. I'm going to study abroad in London next semester and was wondering if you have any tips for me? Like places to live, off-the-beaten-path stuff to do, etc. Much appreciated!
5 tags
5 tags
Being a Writer with The Reader
A shock win at StorySlam: Live at the Southbank Centre three months ago left me reeling. My first short-story, the only piece of fiction I had written since my English Language GCSE many moons ago and it won! My prize (as if winning was not exciting enough!) was a reading out loud mentoring session with Jane Davis; director of The Reader.  I have to admit I was a little worried about the prize...
Anonymous asked: Dear Knees-Ups and Sing-a-longs, you are amazing. Thanks for making the world a little bit happier. :)
7 tags
4 tags
5 tags
8 tags
8 tags
8 tags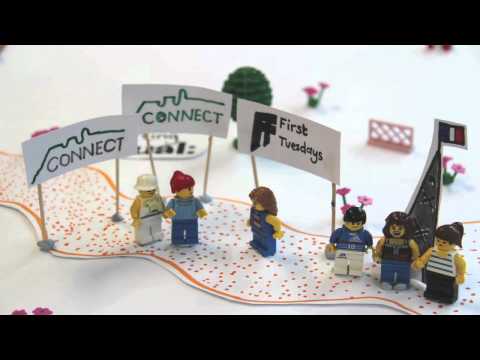 6 tags
8 tags
6 tags
I am aliiiiive!
I imagine all 15 of you have been very worried that I have not been blogging over the last few weeks, never fear though fans, I am back! Please don't take my silence as sign that I have been sitting in Southgate mincing around my room and eating chocolate spread from the jar.. as alluring as this sounds I can assure you it has been all go, go, go, welcoming this year's UAL cohort and...
Chelsea Treasure Hunt
suarts: Had a lovely time organising and running this on Tuesday at Chelsea College of Art and Design! We had a great turn out for our Connect scheme's Treasure Hunt on Chelsea's campus. Students were tasked to find letters, spelling out a famous work of art, across the buildings and once found, had to recreate it. The groups created some amazing Mona Lisa's with various interpretations of...
9 tags
Cantina.. the sexiest of the Circus folk!
Anyone who knows me well is aware of the fact that ideally my next career move would be into clowning, yes, the art of being a clown; and not the type you find lurking in the back of every school classroom either - the sort who wear red noses and pile into teeny-tiny cars. I can't pin-point when the fascination first occurred to me exactly (I suspect Slava's Snow Show?) but there is...
11 tags
The not so prompt Paralympic Roundup.
Crikey, this blog is well overdue but wasn't the Paralympics absolutely bloomin' brilliant. In order to get yourself back into the mindset of the Paralympics (i.e. transport yourself back a week in time) I ask that you listen to this fine tune from my homeboi Flava-Flav and his posse Public Enemy as you read my ramblings. For regular readers (hello to my followers - now 14 strong!) you...